U.S. Patent Awarded:
See-N-Read® received U.S. Patent No. 7,954,444 after a rigorous 4-year application process.
Council for Exceptional Children Conference in San Antonio TX, April 3-6.
Learn about See-N-Read® Learning Support Tools in Booth 343 at the CEC conference.
IRA 58th Annual Convention Preview - San Antonio TX, April 19-22, 2013-
Learn about See-N-Read® Reading Tools in Booth 1909 at the IRA Convention
Endorsements:
Neuropsychologist endorsement
Visionary Sciences, Inc, visual researcher endorsement
Behavioral Vision, Ltd, vision therapist endorsement
SCROLL DOWN FOR MORE...
Reading specialist endorsement
See-N-Read® is being showcased in "The Encyclopedia of Assistive Technology". Created and produced by Northern Illinois University PDF
Award:
The Old Schoolhouse® Magazine and Blog - See-N-Read® - 2011 Winner!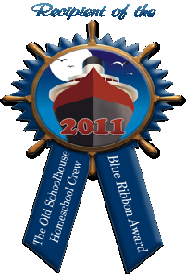 TOS Crew Blue Ribbon Award for 2011 Favorite Special Needs Product
Learning Magazine Teacher's Choice Award 2012 Comments:
See-N-Read® MemoryMark Reading Tools
See-N-Spell Spelling and Vocabulary Quick Reference Guide
The Homeschool Crew (2012) reviews of See-N-Spell Spelling and Vocabulary Quick Reference Guide
Identifying the Issues:
See-N-Read® Visual Processing Checklist
Vision and Reading (Scroll down the article to see learning-related vision issues, especially Tracking)
Improve visual process skills Exercises and drills

Web Sites of Interest:
The Reading Connection
American Optometric Association
The National Reading Panel
The Center for the Improvement of Early Reading Achievement
Reading Resource Fluency Strategies
March issues of the The Reading Teacher and the Journal of Adolescent and Adult Literacy


2013 See-N-Read® Conference Schedule:
January:

NSSEA Ed Expo

Jan 16-18 Booth 904

Atlanta Conv Ctr



February:


March:
Illinois Reading Council
March 14th-16th Booth 632
Springfield, IL

Northern Illinois University Community Learning Series, panel discussion on

"Women Educators in Science, Technology and Leadership" Panelists: Sylvia Cadena Smith, Ed.D. (See-N-Read® inventor), Linda Szymanski, M.D., PhD, Ankhe Bradley, MS.



April:

Council for Exceptional Children

April 3-8 Booth 343

Gonzales Conv Ctr

San Antonio TX

International Reading Association

April 21-24 Booth 1909

Gonzales Conv Ctr
San Antonio TX

May:




June:




July:

August:

September:

October:


November:




December: